Xilinx FPGAs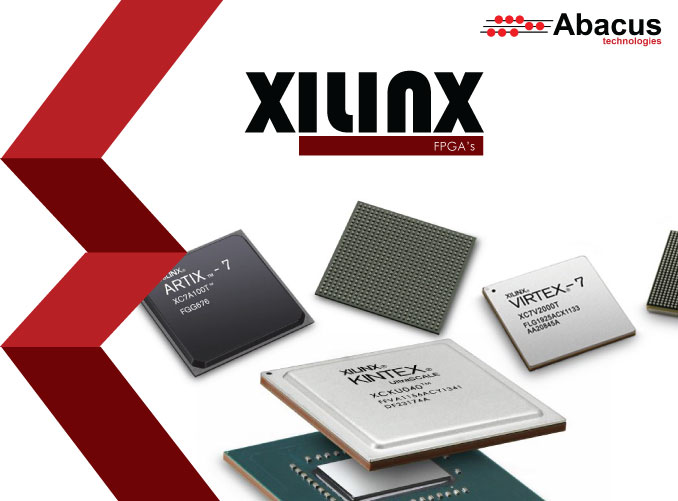 Abacus Technologies offers a diverse portfolio of Xilinx multi-nodes for a wide range of applications. Each series of FPGA contains distinctive features, including DSP blocks, embedded memory, high speed transceivers, and high speed I/O pins. Whether your line calls for a high capacity FPGA or a low cost small footprint FPGA, Abacus will determine the best deal to get your technology to the next level. Get a quote today!
SPARTAN-6
The Spartan-6 Series offer connectivity features like high logic to pin ratios and MicroBlaze soft processor ideal for applications in industrial networks, vehicle networking and high resolution video and graphics.
VIRTEX-7
Virtex-7 offers the the perfect mix of memory, I/O and logic to enable a single FPGA implemenation of new line cards. It reduces SWAP-C for portable radar systems and allows manufacturers to meet 10G port count integration.
KINTEX-7
The Kintex-7 family is designed for aplications in Avionics, LED Backlit Flat Panel Displays and video over IP solutions. These FPGAs provide the best performance/watt at 28nm while providing high DSP ratios.