What our Customers are Saying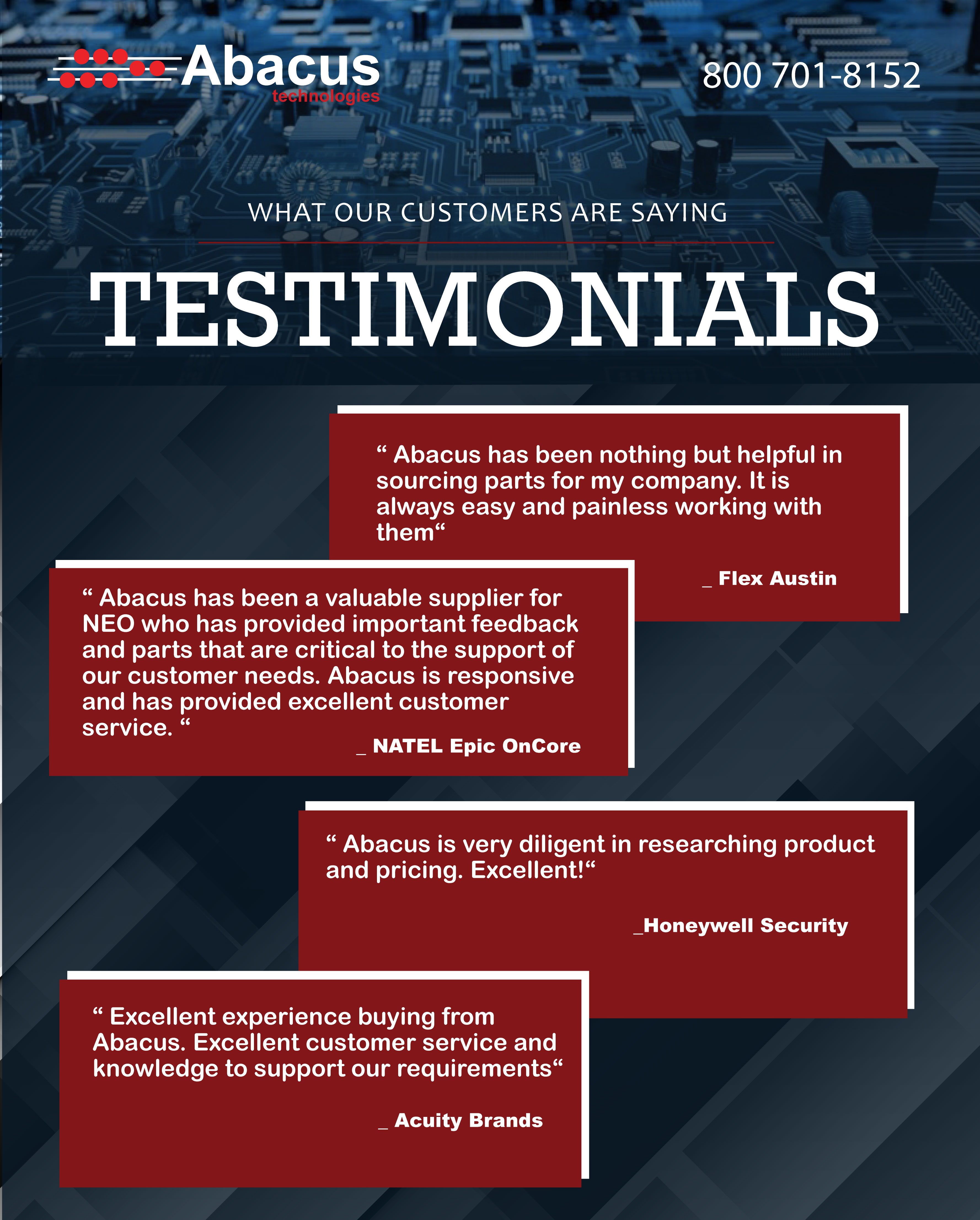 Since 1981, Abacus Technologies has made technological innovation possible by providing contract manufacturers and original equipment manufacturers with the factory-direct and franchised electronic components they need to build vital technologies for aerospace, oil/gas, healthcare, gaming, military, and general industry.

Headquartered in Naples, Florida, Abacus Technologies is a 50-plus franchised distributor of semiconductors, passives, integrated circuits, LEDs, and other components.

Abacus Technologies supports customers with excellent personal service, a diverse product offering and a large inventory spread across six locations in the United States and United Kingdom. Count on Abacus for your electronic component needs - contact us today.