Authorized for Switchcraft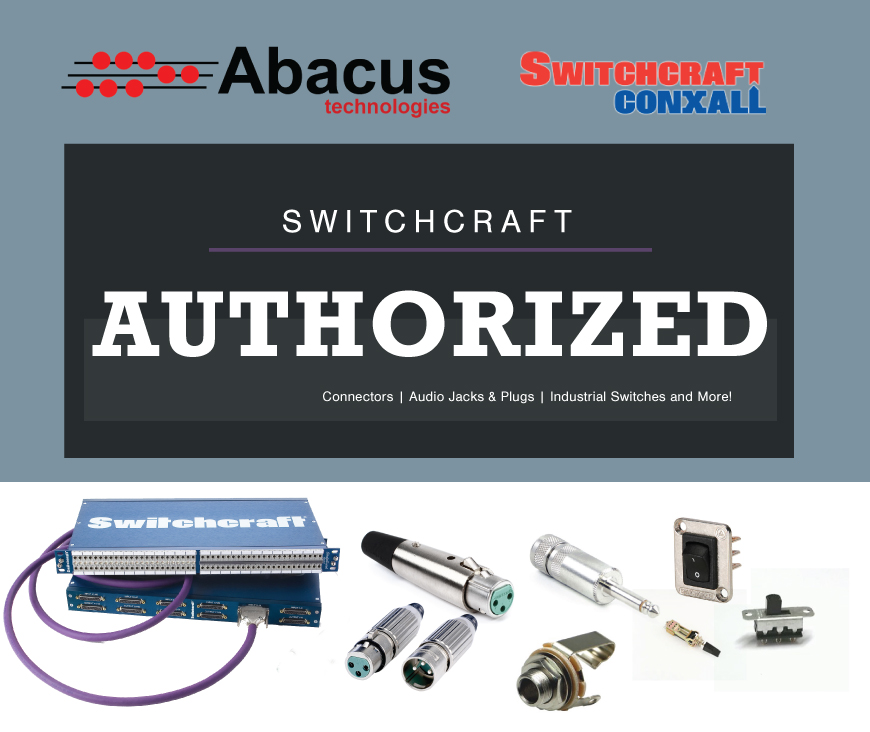 Abacus Technologies is Switchcraft Authorized
Abacus Technologies is an authorized distributor of Switchcrafts wide range of Connectors, Audio Jacks & Plugs , Industrial Switches and more.
CONNECTORS
Abacus Technologies has your power and signal connection needs covered. We supply Switchcrafts reliable connectors to just about ever industry.
XLR Audio Connectors
Sealed Circular Multi-Pin Connectors
Data-Con-X Sealed Data Connectors
EH Series Modular Panel Connectors
DIN Connectors
AUDIO JACKS & PLUGS
Shop with us for great deals on Switchcraft 1/4 inch commercial, long frame, 3.5 mm, RCA and Bantam/TT jacks & plugs for audio patching and musical instruments.
INDUSTRIAL SWITCHES
We also carry the switchcraft line of industrial switches that range from guitar to push button style switches.
Selector Switch
Momentary Sealed Button Switch
Pendant Cord Switches
Round Pushbutton Switch
Industrial Stack Switches and More...